Training through the Art of the Specific Technique Program (which is the only technique utilized in all of the Specific Chiropractic Centers franchises) is where mediocrity is turned into mastery. Whether you aspire to be apart of The Specific Chiropractic Centers team, practice Upper Cervical Specific, or not, this is a must attend seminar for any principled Chiropractor looking to take care of the most difficult of cases. .
The Art of the Specific is an Upper Cervical Specific knee chest solid headpiece technique, utilizing pattern, and biomechanical x-ray analysis founded by Dr. Shawn Dill, and the late Dr. Andy Roberts. Dr. Dill after studying under the late Dr. Michael Kale, and Dr.Roberts who learned under the late Dr. Bud Crowder, put their heads together to create an Upper Cervical analysis, practice, and patient management, and hands on training program that has trained some of the best Upper Cervical Specific Chiropractors in the world. 
Having the ability to go back, and teach the knee chest work I love so much, at the same seminar where my journey began as a student, is one of the biggest privileges I feel to have been given, but I do keep in mind daily that "to whom much is given, much is required.." Utilizing TATS analysis, and training in my own practice provided me the certainty to see very complex cases geared at specific conditions ranging from Parkinson's, migraines, Fibromyalgia, ALS, Lupus, Reflex Sympathetic Dystrophy, Neuropathies, and many others that do not respond to traditional medical interventions from Day 1.
At TATS, we believe in the doctor always looking to be a student first, and look to grow, and be better, and more certain in all ways possible, and that there is no hierarchy. We all are on our own journey to mastery, and we know even B.J. had not arrived at the time of his death. The first step to becoming the best Chiropractor you can possibly be is by joining the TATS Family by training with us. You can learn more at artofthespecific.com!
Disclaimer: Practicing upper cervical work is difficult, and not for the faint of heart. Remember, you are selling a holistic profession, in an allopathic world. Only the top two bones in the neck, not every visit, and only charging cash, no insurance. If you are interested in joining our team at The Specific Chiropractic Centers, and create the practice, and lifestyle of your dreams, we would love to see if you are a good fit for our TEAM! We have all kinds of opportunities waiting for the right doc, but as we know, the difference in opportunity, and success is EXECUTION.
I am privileged to serve Chiropractic with this INCREDIBLE team. The Art of the Specific's life-changing technique connected me to this group of industry leaders, as it can for you!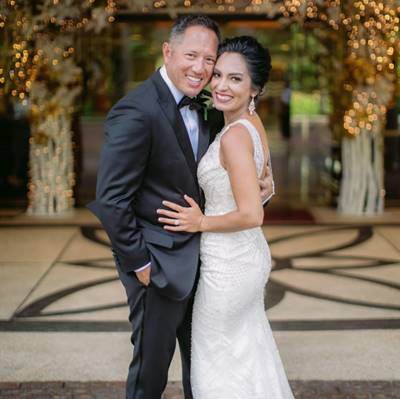 Drs. Shawn Dill and Lacey Book
DR. GRANT DENNIS
Board Member | Little Rock, AR